25 years after the debut of The Settlers, the legendary build-up strategy game returns to Windows PC, under the leadership of Volker Wertich, the series' inventor. Forced to leave their homelands after a devastating earthquake of mysterious origins, the Settlers set sail towards the unknown in the hopes of finding a new home. Not only will they face countless new challenges, they will also become part of an ancient mystery that will change their lives forever.
The Settlers combines a fresh take on the familiar gameplay mechanics of the series with new features like a new food system and a motivational meta-game to create a unique game experience. The campaign can be played either solo or co-operative, including optional side missions.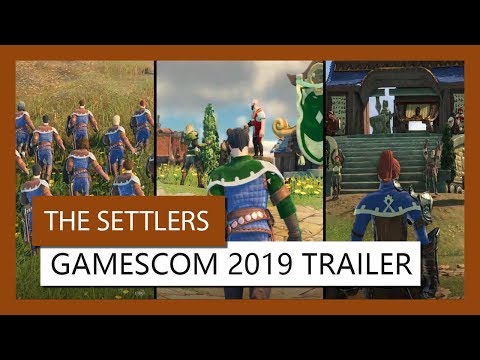 Come settle with us!
Looking for the latest info about the game and the dev team? Eager to share feedback and suggestions? Do you just want to be the first one to test the game? Then The Settlers Alliance is the perfect place for you!